David Macdonald, Managing Director and Founder of Investment Solutions Strategy Consultants Ltd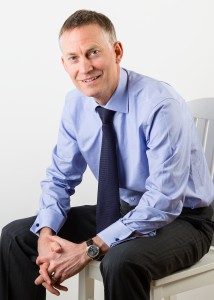 Prior to founding Investment Solutions Strategy Consultants, David was a Managing Director within the Investment Banking Division of Barclays Bank (formerly Barclays Capital) where he was the Global Head of their Retail Insurance Solutions business. His remit was to work with Life Insurance companies to develop new policyholder investment solutions, covering the full spectrum of Investment, Pension and Annuity based products.
David started his career in the Financial Services industry over 20-years ago as a technology expert, latterly developing Risk Management & Trading IT platforms over a 5-year period for Deutsche Bank (1995 – 2000), before embarking on an MBA at Erasmus Graduate School of Management in The Netherlands.
With a career spanning Technology, Structured Derivative Solutions and a deep knowledge of the Life Insurance industry, David has been directly responsible for creating a number of innovative solutions to the global Life Insurance industry. Whilst at Barclays Capital, David was responsible for co-developing the concept of open-ended CPPI based solutions (2002) and subsequent to this he was the product innovator behind both option on TIPP solutions (2006) and the disruptive new technology, Micro-CPPI / iCPPI (2007).
He is recognised as an industry expert delivering unit-linked structured solutions to the Life Insurance sector across multiple jurisdictions, having transacted business across Europe, Asia, Middle East, Africa and Latin America.
David is a graduate of the University of Nottingham, UK, with a 1st Class degree in Electronic Engineering and Mathematics.